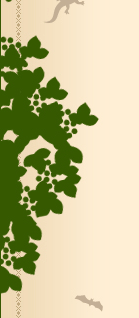 For tired and hungry travellers.

"Raganas Ķēķis" is open from 9 a.m. to 11 p.m. (till midnight on Fridays and till 2 a.m. on Saturdays). On the ground floor, for the convenience of truck drivers, tourists, sportspeople and other travellers, there is a sanitary block painted with scenes from the tale "Hansel and Gretel", with pleasant showers. Any visitor can shower for 1 lat, washing off the dust of the road. For breakfast, travellers can order not only our special omelette, various salads, pastries and fresh-squeezed juices, but also a breakfast made to suit their own wishes, for example you might ask for a fried egg and ham, a hot roll or porridge. And we pride ourselves in serving good, strong coffee.



Feels like home.

For everyday breakfasts, lunches and dinners, and for banquets, at Raganas Ķēķis we use organic vegetables, fruit, milk, eggs and meat that we buy from local farmers. The menu at our roadside inn includes seasonal produce. The autumn provides berries and mushrooms from the garden or forest, bought from the local people and stocked in our freezer right up to the next harvest. As soon as the first sorrel sprouts in spring, sorrel soup is served up Raganas Ķēķis. And when the chanterelles and boletes appear in the forest moss, our kitchen is filled with the aroma of mushroom sauce. The innkeeper considers that with produce and meals, the best mark of quality is an empty plate. Like any good host, the innkeeper offers his own special brews: Raganas rūgtais ("Ragana Bitter"), Raganas gaišais ("Ragana Lager") and Ragana Wine, all unique to Raganas Ķēķis. At Raganas Ķēķis, the hearty meals we offer, with generous helpings to satisfy any appetite, also include our chef's specialities: Raganiņa salad and main courses such as Witch on Holiday, Witch's Fingers and Devilish Fillet, as well as shark steak and crocodile fillet, rarely served in restaurants, and Witch's Dream for dessert. Travellers in a hurry can lunch quickly on the ground floor, paying at the till, while those who wish to combine a meal with business or private conversation will be served at tables on the first floor.